During the course of my writing career, I have done projects outside Hampton Roads, outside the military and, certainly, beyond the hefty narrative non-fiction for which I am best known. Many of these projects took me to far flung places and were exciting, wonderful experiences. For that reason, they come under the category – at least for the time being – of "everything else."  Here are a few of them with more to come:
A Story in Development:
The First 100 Years of S. L. Nusbaum Realty Company
is a corporate history and one of several I have done over the course of more than 20 years in the publishing industry.  To date, the company spans (now over) one hundred years and four generations, and proudly, in 2014, it is a story still being written.  This important Norfolk-based real estate company was founded in the city in 1906.  The book documents the story of the Nusbaum family, people who care deeply about company clients but also the community in which they live.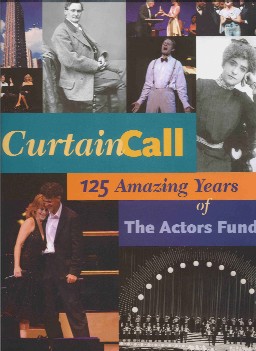 Curtain Call
125 Amazing Years of the Actors Fund
On March 12, 1882, a gathering of the most influential theater managers in New York was held at the Union Square Theater.  At this remarkable meeting, it was decided that an organization, to be known as the Actors Fund, must be established to protect all members of the theatrical community.  Now in its 126th year, The Actors Fund continues to provide for the welfare of ALL entertainment processionals in film, theater, television, music, radio, opera, and dance with a broad spectrum of programs including comprehensive social services, health services, supportive and affordable housing, emergency financial assistance, employment and training services, and skilled nursing and assisted living care.  The Actors Fund is the only – and the oldest – national nonprofit human services organization that helps both performers and those behind the scenes in the performing arts and entertainment industry.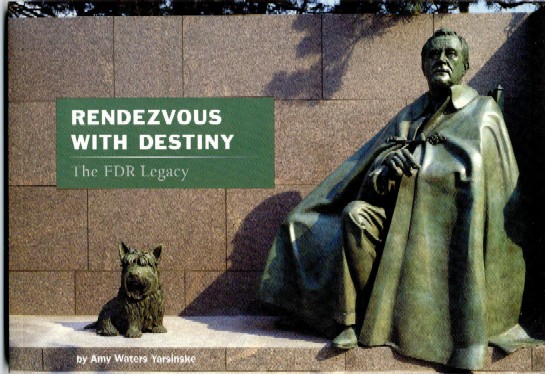 Rendezvous with Destiny
The FDR Legacy
Decades after Roosevelt's death, generations of Americans want to know the source of this president's intimate contact with those he called "My friends…." How was he able to cement a relationship with so many millions of people in all corners of the world, of a wide array of races, religions, and creeds?  There was much more to it than a stirring radio voice, his friend and adviser Judge Samuel I. Rosenman observed, "I think that the great reason for Roosevelt's place in the hearts and heads of people was his ability to make them feel that he associated himself personally with each of them in each one's aspirations for something better in life. Now that you've seen Ken Burns' The Roosevelts on PBS, take a look at this punctuated narrative on the nation's longest-serving president.